Provide customized, content- and role-specific support for instructional leaders looking to implement effective instructional practices.
Right now, school systems around the country are working tirelessly to answer the question, "How do we support unfinished learning in light of COVID?" This year, we partnered with a set of districts to do the deep work required to answer that question. 
Here's what we learned:
The way to address unfinished learning is content-specific—in other words, it depends on what you are trying to teach.

Attending to unfinished learning while moving forward requires teachers to spend

more

time on priority units, not less. 

The decisions that matter most when it comes to unfinished learning don't make for great headlines. They live in the pacing guide, the feedback a teacher gets on a lesson plan, the questions that arise during a student work analysis review, and the thousands of real-time decisions teachers have to make every day.
Engage your team in a virtual learning experience
Our sessions help educators: 
Develop clear understanding of priority content in each content area, in service of addressing  unfinished learning

Identify the key actions in unit planning to address unfinished learning 

Deepen understanding of effective, content specific strategies to support unfinished learning
Interested in bringing the unfinished learning series to your team?
Content-specific
We offer sessions in each of the following content areas:
ELA K–2 (foundational skills)

ELA 3–12

Math K–12

Science K–12
Additional support hours for each content area provided upon request.
Tailored to your role
Our role-specific engagements are tailored to meet the needs of school and system leaders; coaches and teacher leaders; and curriculum leaders at all levels.
Customized for your context
We partner with your team to ensure the learning experience is meaningful, practical, and impactful.
What do instructional leaders have to say about this series?
"The literacy breakout session was incredibly useful in considering how we can adjust our approach to the pacing guide to focus on key strategies to impact learning loss. I walked away with really concrete actions that I can take."
"I appreciated the think-aloud with the pacing guide in the math breakout session. It confirmed what we did this year and helped me with how we approach our plans for next year."
"The case studies were powerful and led to important critical conversations around how actions and decisions live out our stated beliefs."
 " . . . it was exactly what we needed. The engagement from the group as evidenced by the questions and discussion was terrific. I wouldn't have changed a single thing."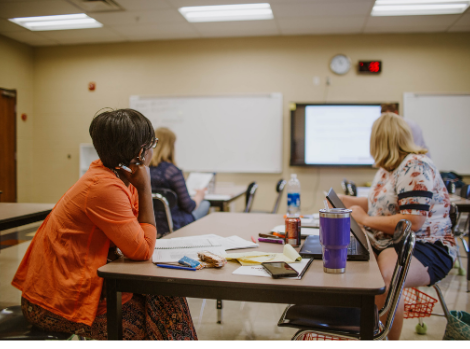 Interested in bringing the unfinished learning series to your team?