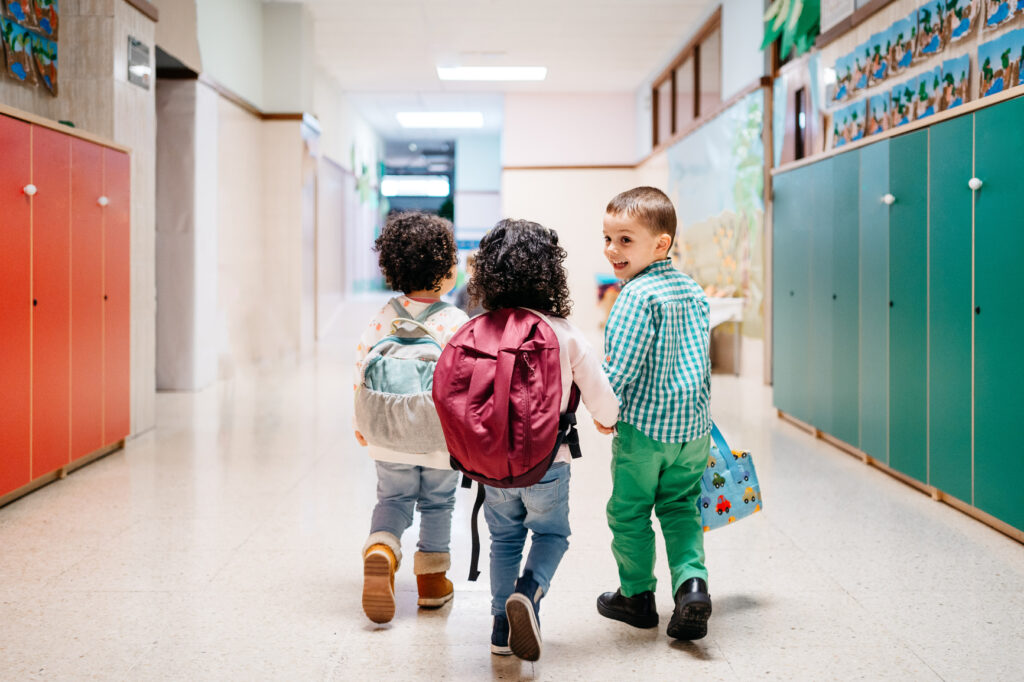 Shoulder to shoulder, screen to screen, heart to heart, mind to mind
Instruction Partners is a nonprofit organization dedicated to excellent instruction for all students, with a focus on students in poverty, students with disabilities, students learning English, and students of color. We keep one foot in practicality and the other in evidence-based best practices, because we believe that leveraging high-quality, grade-level content and providing just-in-time supports will accelerate learning for all students.
Instruction Partners spends time getting to know the needs of the educators, leaders, and systems it serves, allowing our team to custom-build service plans to support partner goals. Engagements include instructional observations, on-the-ground support, close thought partnership, and capacity-building. Whether you're looking to select your next curriculum or you need a set of extra helping hands, we are here to be true partners in the work.
Interested in learning more? Browse our library of free tools and resources or speak with a member of our partnership team.
We help leaders and teachers improve instruction and accelerate student learning
Our team helps schools and systems imagine new possibilities for better serving students, helping leaders make hard decisions and navigate through change. We look through a content-specific lens at the quality and current state of instruction, develop goals and practical action plans for improvement, and support the implementation and fine-tuning of those plans as needs evolve.
We leverage practical and proven solutions
As a team of instructional nerds, we love gathering, processing, and translating the latest research, data, and policies into practical actions for leaders. Working with schools and systems across the country, we leverage what we learn both in our shoulder-to-shoulder partnerships and in our continuous learning to benefit educators, students, and communities.
We have deep leadership and content expertise
Our team has significant experience in running schools and school systems. As an organization, we spent the last five years evolving educators' daily habits to support stronger instruction, with a specific focus on helping leaders orient to a new vision of instruction and understand their levers to shift practice. Our content experts build leaders' capacity to better support teachers with content-specific, side-by-side coaching and instructional planning.
We help schools and systems make a plan and see it through
We engage system and school leaders in cycles of improvement to observe teaching and learning, make a practical plan for improvement, develop teacher and leader capacity to carry out the plan, and support follow-through. Whether we're helping implement a new curriculum, building coaches' content knowledge, working directly with teachers to improve distance learning, or adding leadership capacity, we don't make a plan for you; we make a plan with you, and we help you carry it out—one step at a time, together.
School and system partnerships
School and system partnerships
We meet partner school systems where they are, conducting a clear diagnosis of what instruction looks like in the classroom and bringing to the table deep, content-specific expertise.
Learn More
State partnerships
State partnerships
Instruction Partners supports end-to-end, shoulder-to-shoulder support for state education agencies, from strategy and planning through implementation and continuous improvement.
Learn More
Spotlight on the Partnership Team
We are a team of seasoned, accomplished educational leaders. Here are just a few of our shining stars—meet the full team here.
Valery Dragon, Managing Director of Instructional Support

Valery has served as an ESL teacher, an instructional coach, an assistant principal, and a PS-8th grade principal. Her work includes developing school programs and partnerships, high-quality curriculum implementation, innovative school design, and early childhood education research.

Bryan Hearn, Ed.D., Managing Director of Instructional Support

Bryan has a doctorate in education from Vanderbilt University and is a former instructional leader and high school English teacher. Bryan joined Instruction Partners in 2017 after serving as the Director of Academics for The Soulsville Charter School in Memphis, Tennessee.

Krissy Turner, Managing Director of Instructional Support

Krissy has served as an elementary school teacher, district-wide literacy coach, assistant principal, and principal. As a school leader, she supported the development of academic and social-emotional learning to ensure all students have the skills for a successful future.