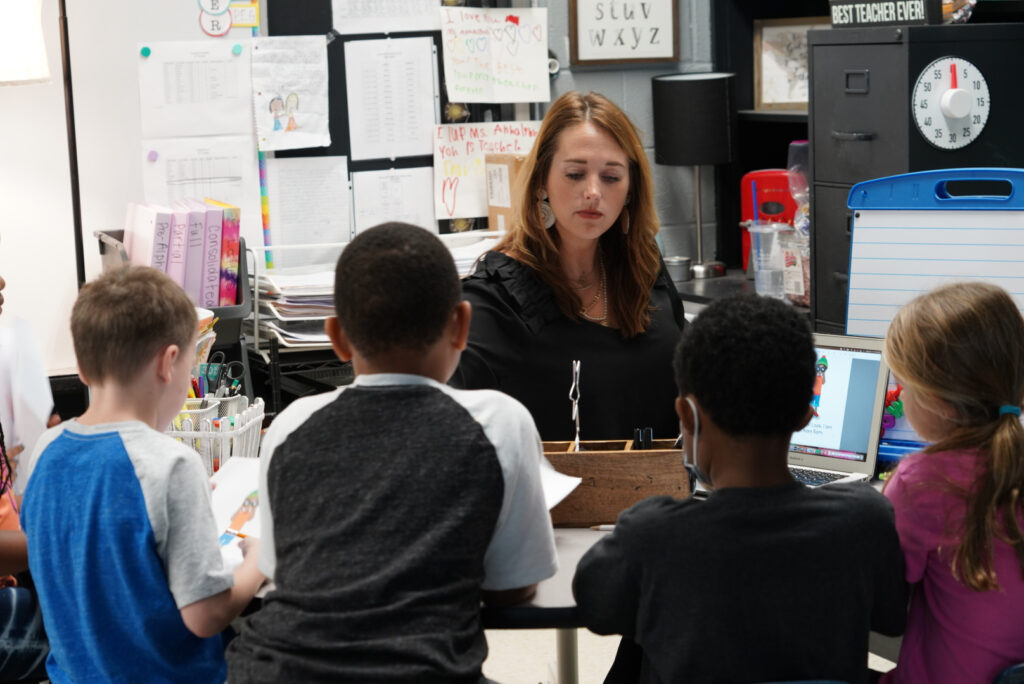 May 3, 2023
Webinar: How a small school district transformed their early literacy system
This recorded webinar tells the story of how Haywood County Schools implemented a set of five essential practices to transform their early literacy system—from the district office to the classroom.
Watch the video below to:
Hear from a district leader and classroom teacher about practices that moved the needle on student outcomes.
Understand how these practices are rooted in a systematic and explicit foundational skills program as well as content-rich knowledge building.
Learn about tools for observing, coaching, and reflecting on the current state of K–2 reading instruction.