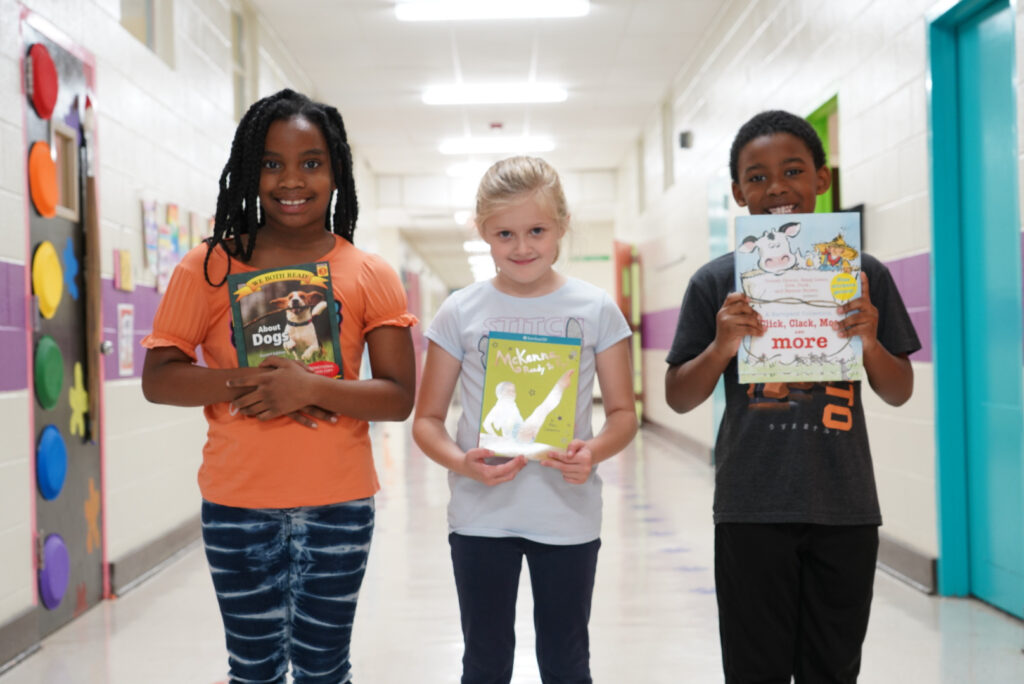 Early Literacy Partnership Pilot
The education field has never known more about the way children learn to read than we do today.
Improving long-term outcomes for our youngest learners means grounding ourselves in what we know works for all students and working intentionally across all classrooms. 
In early 2020 we launched the Early Literacy Partnership Pilot to develop a better understanding of what it looks like, in practice, when a system of reading instruction meets the needs of each and every student. 
Alongside partner school leaders, we tested and refined our approach to implementing and supporting high-quality and effective foundational skills programs. 
Our pilot partners are already seeing strong results.
Last year, 25% of students who began the school year in the lowest quartile moved out of the high-risk category on nationally-normed foundational skill screener assessments. 
Does your school or system serve a significant ( ≥ 10%) population of multilingual learners?
You may be a great fit for our Multilingual Learner Early Literacy Pilot, which intentionally centers the unique language development needs of multilingual learners. Learn more here.
How we support our pilot partners
We spend time getting to know the needs of the educators, leaders, and schools we serve. This allows our team to custom-build service plans to support our partners' goals. Our research-based support model is rooted in a systematic and explicit foundational skills program as well as content-rich knowledge building. 
Participants in the three-year pilot receive: 
System analysis and classroom walkthroughs to identify current strengths and opportunities for improvement 

A rigorous professional development plan for all stakeholders—beginning with a session focused on what the research says about phonics-based instruction

Onsite and virtual support for school leadership teams, including: 

Building leaders' capacity to observe classrooms and provide feedback that reinforces clear expectations for reading instruction

Providing models of instruction (e.g. sample lessons)

Developing an assessment strategy that successfully moves every learner forward in their foundational skills

Deep data analysis support
Pilot details
When you partner with us, we don't make a plan for you; we make a plan with you, and we carry it out together. That's why it's critical that leaders at every level of the school system are engaged and committed to building an effective early literacy system. Participating district and school commitments are detailed here.