Texas Partnerships
Instruction Partners is a nonprofit organization working alongside Texas school leaders to support great teaching and accelerate student learning.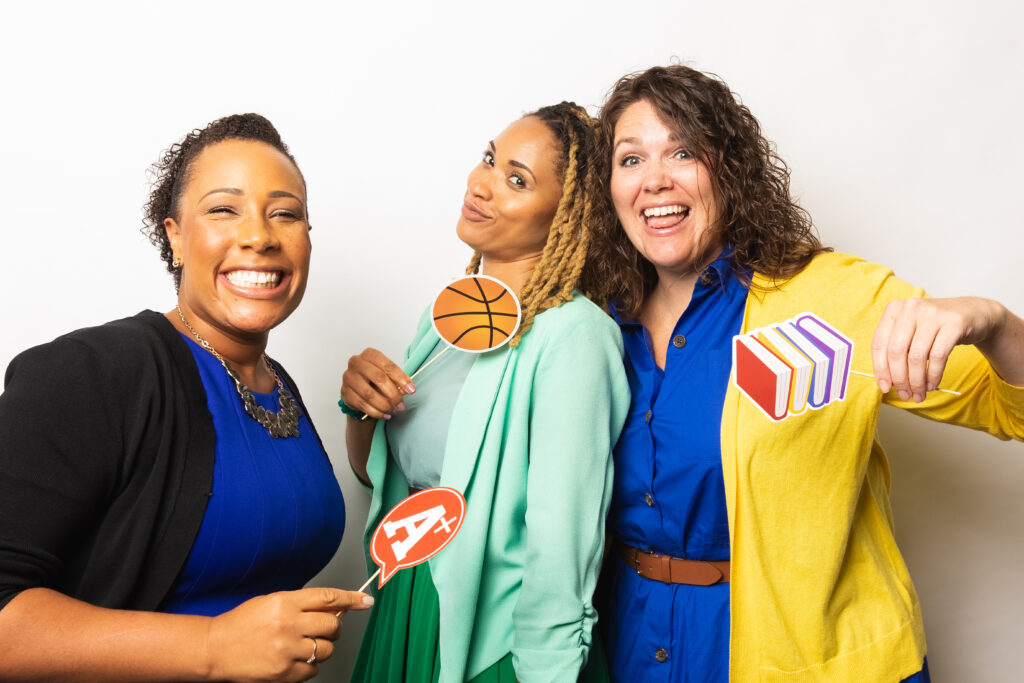 Who We Are
Our national team consists of more than 100 former teachers, coaches, principals, and district leaders with strong records of proven results.
With more than a quarter of our team based in Texas, we understand the unique context and needs of local school districts and share a passion for providing an excellent education for all Texas students.
Tai, Melodie, and Maggie are three members of our awesome Texas team.
How We Support Texas School Systems
Whether you are adopting a new curriculum or creating a strategy to address students' unfinished learning needs, Instruction Partners provides the focused support your leaders, teachers, and students need.
Our ELAR, early literacy, and math content experts build leaders' capacity to better support teachers with content-specific, side-by-side coaching and instructional planning. We spend time getting to know the needs of the schools we serve, allowing our team to build service plans that are aligned to the essential actions of TEA's Effective Schools Framework and customized to support our partners' goals. 
We have deep experience supporting districts and CMOs in Texas, with an emphasis on small school systems.
We are a Vetted Improvement Partner, TCLAS Decision 2 vendor, and an approved provider for the Strong Foundations Math and Literacy Framework Development Grant.
We have partnered with 21 systems across Dallas, Houston, RGV, and East Texas, and we have the organizational capacity to scale this work across the state.
We partner with 45 schools across Texas, serving approximately 17,000 students.
From SY 2021 to SY 2022, 91% of our partner schools exceed state gains. Statewide, average student proficiency grew 8.5% while our partners' average student proficiency grew 12.7%.
We build strong relationships with our partners.
At Instruction Partners, we believe that strong, trusting relationships are critical to a successful partnership. When you partner with us, we take the time to understand your unique needs—we don't make a plan for you; we make a plan with you, and we carry it out together. 
Hear from our Texas partners: 
Principals from Woodville Independent School District shared how they engaged with our team to implement high-quality ELA and math curricula in grades K–5.


Watch here.

The leadership team from Aldine Independent School District discussed the challenges and successes of teaching, learning, and leading in the time of COVID-19.
Watch here.
"As teammates, I never felt that Instruction Partners was something separate that I had to do. Over time, you guys truly started to feel like part of our family and part of our administrative team."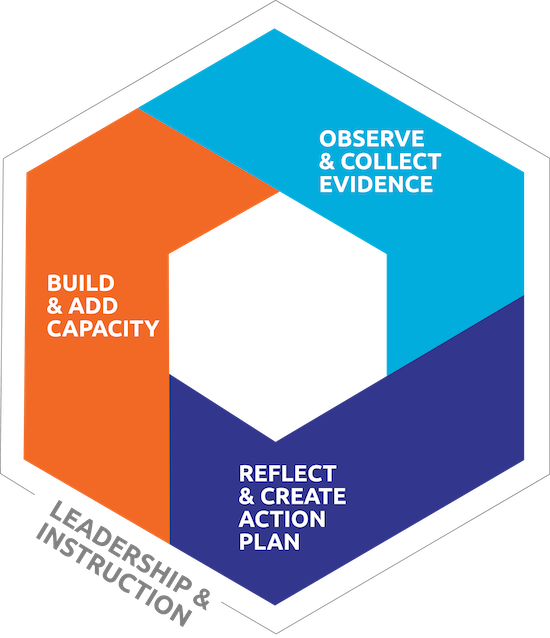 Partnership Model
We support schools through recurring cycles of improvement, grounded in the needs of priority students and bookended by a beginning-of-year launch and end-of-year review.
Observe & Collect Evidence
Lead classroom TEKS-aligned observational rounds with school leaders

Conduct teacher focus groups

Evaluate strengths and opportunities within existing professional learning structures (e.g., collaborative planning or observation and feedback)

Review lesson plans, student work examples, and student learning data
Reflect & Create Action Plan
Share our findings on instructional trends, core strengths, and focus areas

Perform root cause analysis of identified trends 

Determine focus of work, goals, and progress monitoring metrics
Build & Add Capacity
Provide tailored support for teachers, coaches, and leadership teams, aligned to the action plan. For example, support plans can include:

Setting an instructional vision
Building leaders' instructional knowledge
Strengthening professional learning structures (collaborative planning; observation and feedback)
Forming and co-facilitating PLCs
Side-by-side coaching