Texas Partnerships
Instruction Partners is a nonprofit organization providing support to Texas school systems by observing teaching and learning, making a practical plan for instructional improvement, and developing leaders' capacity to carry out that plan. 
Why Instruction Partners?
We are a Texas Education Agency partner
We are a TEA Vetted Improvement Provider

We are a TCLAS Decision 1 and 2 Vendor

Our services are aligned with the essential actions of TEA's Effective Schools Framework
We have deep experience in Texas
In the 2021–22 school year, we are partnering with 13 Texas schools and systems

We have partnered with TEA to deliver remote professional learning experiences to system leaders statewide

Our Texas partnership team is 100% local
We work shoulder to shoulder with leaders to make a plan and help you carry it out
We tailor our support based on school and system needs and goals: Our team helps leaders effectively support continuous improvement in instruction and student learning.
We get results: Our partner schools improve the quality of instruction and increase student growth rates on statewide assessments.
We're in this together: Our work emphasizes one-on-one and small-group instructional coaching; content-specific professional learning communities; and ongoing leader support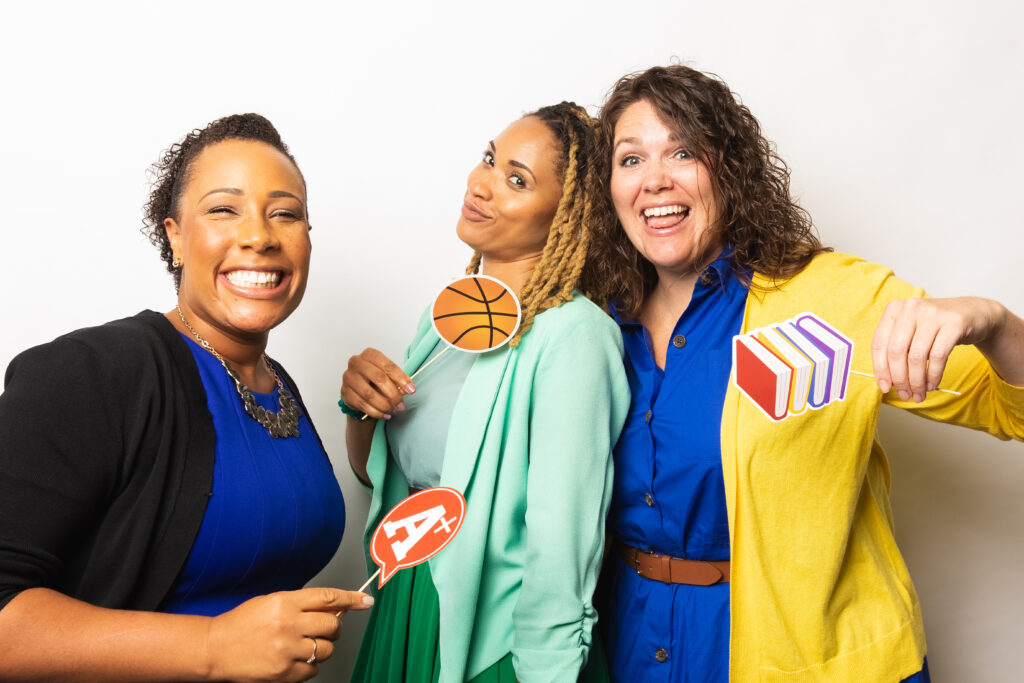 We are a team of proud ELA, math, science, and data nerds. 
Our local team consists of former teachers, coaches, and leaders with strong records of proven results and a shared passion for providing excellent instruction for all Texas students.  
Tai, Melodie, and Maggie are three members of our awesome Texas team.
How We Support Texas School Systems
Whether you are revising your strategies for improving early literacy or college and career readiness in response to HB3, implementing a targeted improvement plan, or planning how to support unfinished learning, Instruction Partners provides the focused support your leaders, teachers, and students need.
We spend time getting to know the needs of the educators, leaders, and schools we serve, allowing our team to custom-build service plans to support our partners' goals.
Hear from our Texas partners
A district leader from Woodville Independent School District shared what it's been like to build instructional leadership capacity and strengthen teacher support systems. Watch here. 
The leadership team from Aldine Independent School District discussed the challenges and successes of teaching, learning, and leading in the time of COVID-19. Watch here.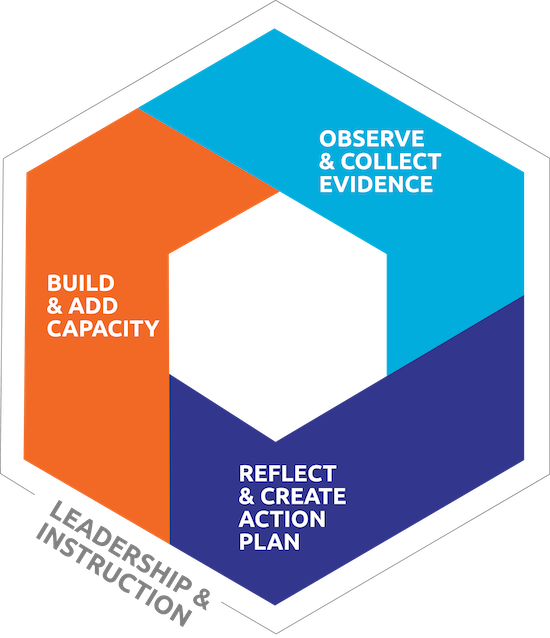 Partnership Model
We support schools through recurring cycles of improvement, grounded in the needs of priority students and bookended by a beginning-of-year launch and end-of-year review.
Improvement Cycles
Observe & Collect Evidence
Lead classroom

TEKS-aligned observational rounds

with school leaders
Conduct teacher focus groups
Take stock of existing professional learning structures

Review lesson plans, student work examples, and student learning data
Reflect & Create Action Plan
Share our findings on instructional trends, core strengths, and focus areas

Perform root cause analysis of identified trends 

Determine focus of work, goals, and progress monitoring metrics
Build & Add Capacity
Provide tailored support for teachers, coaches, and leadership teams, aligned to the action plan. For example, support plans can include:

Setting an instructional vision
Building leaders' instructional knowledge
Strengthening professional learning structures (collaborative planning; observation and feedback)
Forming and co-facilitating PLCs
Side-by-side coaching