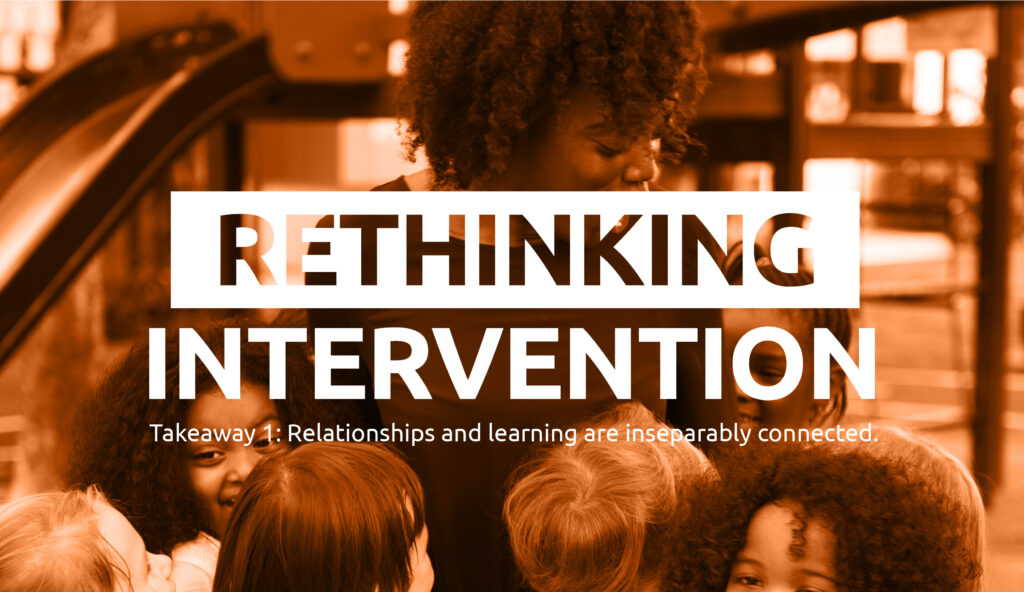 February 8, 2021
Relationships and Learning
In spring 2020, Instruction Partners launched the Rethinking Intervention project—a series of conversations with education leaders, researchers, and practitioners—in order to think deeply about what drives and challenges intervention and how we can accelerate student learning after many months away from school. 
Our first big takeaway from the series: Relationships and learning are inseparably connected.
Watch the video, then explore the resources below to support conversations in faculty meetings, PLCs, or cabinet discussions. You can also read CEO Emily Freitag's reflections on this takeaway here.
Each week, we'll release a new video focused on one of the takeaways from the Rethinking Intervention series. Join the #RethinkingIntervention mailing list to have the latest video delivered to your inbox as it's released.
Join the list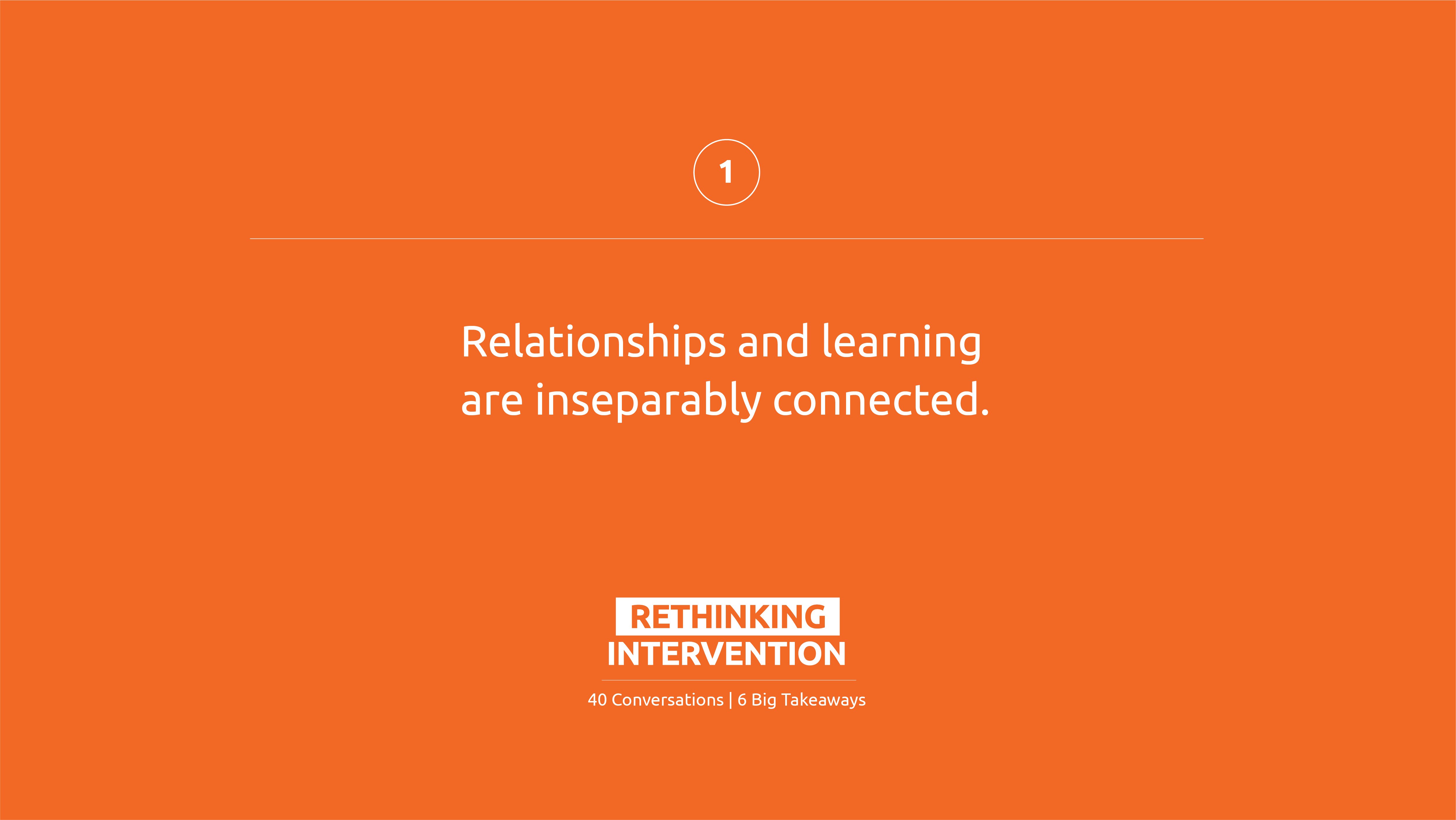 Download the full Reflection and Discussion Guide here. 
Review the lessons learned from Takeaway 1 
Relationships and learning support each other.

In order to learn, students need to be seen, known, and valued. The way a student experiences the learning interaction shapes the relationship. 

Relationships are particularly crucial in stressful times.

Loving relationships can protect students from the damaging effects of stress.

Trust is shaped by relationships across the school community. Students are deeply impacted by the way they see their family treated and even how they see teachers form relationships with each other.
Reflect and discuss 
After watching the video, answer these questions on your own or in a learning group. 
When you think back to your student experience, what is one relationship that was most meaningful to you? 

What is one relationship that is fueling you right now? Why?

What is one relationship that would benefit from being stronger? What is one action you can take to make that person feel seen, known and valued in your relationship?

What relationships come easily to you? What relationships require more work? Where do you think that pattern comes from?

Choose your question based on your role:

For teachers:

Which students and families do you think feel seen, known and valued? Which may not? What can you do to strengthen those relationships?

For coaches and school leaders:

Which educators and families feel seen, known and valued? Which may not? What can you do to strengthen those relationships?

For system and state leaders: How are you using resources (time, energy and money) to honor the foundational importance of relationships (teacher-student, student-student, teacher-family, leader-teacher, among teachers)? What additional supports may be important to consider?
Dive deeper with these resources
Take action 
As leaders think about how to use time, energy, and money wisely, here are some actions this takeaway points toward:
Ensure students and staff have access to needed mental health support.

Provide professional learning for teachers and leaders that equips them to form trusting relationships and become more conscious of the way biases affect relationships (with attention to students and families), integrating what has been traditionally siloed in SEL and academics.

Reinforce the importance of culture by creating time for educators to build relationships and culture amongst themselves. Value it for the model it creates for how to support student relationships.

Decrease counselor, family coordinator, and teacher caseloads where possible so more people are watching out for student and family needs and connection.